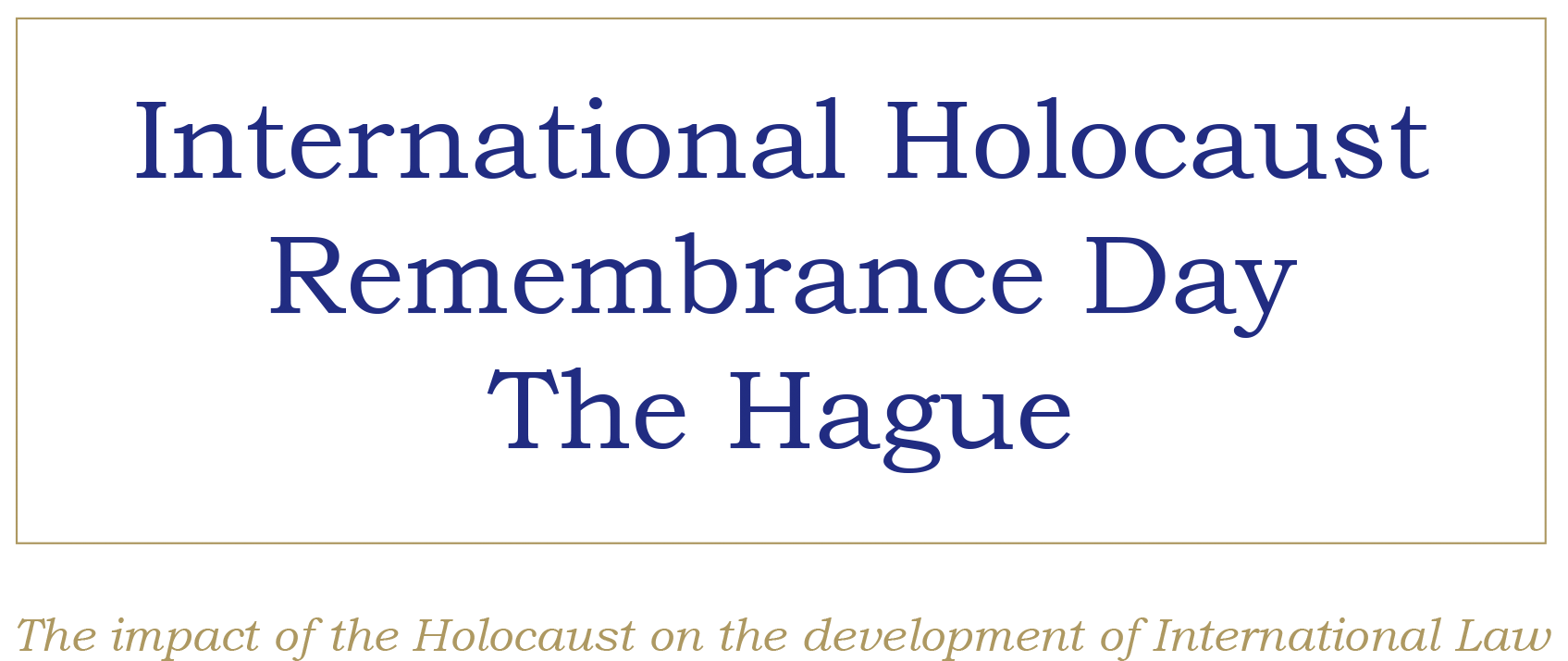 The horrors of the Holocaust were a turning point in history which prompted the World to say, "Never Again."
On the 1st of November 2005, the United Nations General Assembly, in Resolution 60/7, designated the 27th of January as International Holocaust Remembrance Day. In 2006 the first IHRD commemoration took place, and since then ceremonies have been held each year at the United Nations Offices in New York and Geneva and in many cities around the world.
Together with the Municipality of The Hague and the Embassy of Israel in the Netherlands, the Jewish cultural organisation 
CHAJ
has also initiated an 
International Holocaust Remembrance Day
commemoration event, a Lecture, which took place for the second time on the 27th of January 2020 at the Peace Palace's Academy Building.
The Hague is often referred to as the World Capital of International Law and the City of Peace and Justice, so it was deemed appropriate to add the city to the list of places marking IHRD annually. This second event in The Hague included, inter alia, a keynote lecture by Professor Philippe Sands Q.C., a remembrance ceremony and  a second generation Holocaust survivor's testimony.