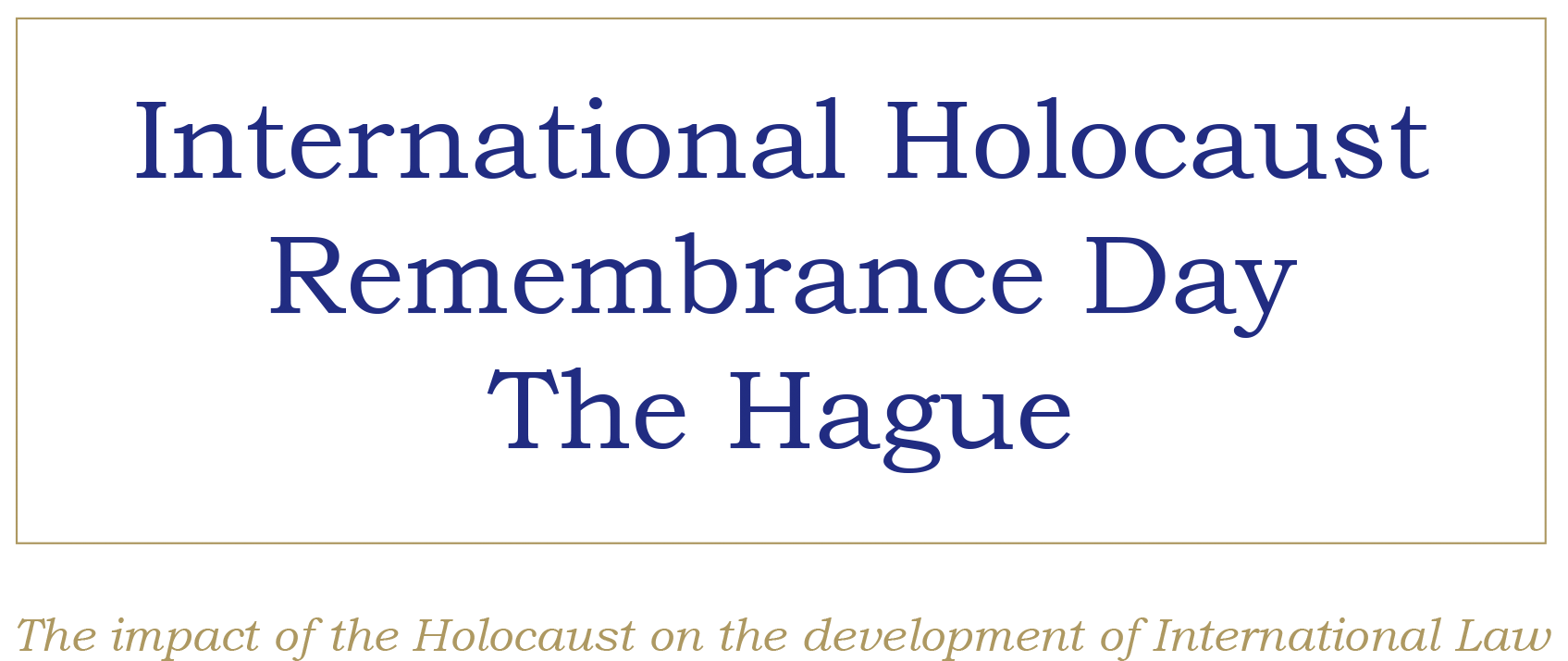 Having trouble viewing this video? Click here.
International Holocaust Remembrance Day 2021
On January 27 th 2021, His Excellency Stuart E. Eizenstat, former official in four U.S. administrations, including United States Ambasador to the European Union and Special Representative of the President and Secretary of State on Holocaust era isses, Senior Counsel, Convingtion & Burling LLP, delivered a lecture entitled 'Imperfect Justice for Holocaust Survivors and Families of Victims: Compensation, Restitution, and Lessons for the Future'. Due to Corona measures, this years event was broadcasted online from The Hague.
Look back at International Holocaust Remembrance Day The Hague 2021 via our YouTube channel
Program IHRD The Hague 2021
Welcome
Rabbi S. Katzman, CHAJ cultural foundation of the Jewish community of The Hague
Opening
H.E. Judge A. A. Yusuf, President of the International Court of Justice
Reflections
Mr. J. van Zanen, Mayor of the city of The Hague
Keynote lecture: Imperfect Justice for Holocaust Survivors and Families of Victims: Compensation, Restitution, and Lessons for the Future'
Stuart E. Eizenstat, a former official in four U.S. administrations, including as United States Ambassador to the European Union and Special Representative of the President and Secretary of State on Holocaust Era Issues
Testimony
Ms. M. Ein Lewin, Former Director Office of health policy programs and fellowships, Institute of medicine of the National Academies, Washington DC
Documentary
The Claims Conference of 1952
The road to the Luxembourg Agreement
Closing remarks
H.E. Mr. N. Gilon, Ambassador of Israel in The Netherlands