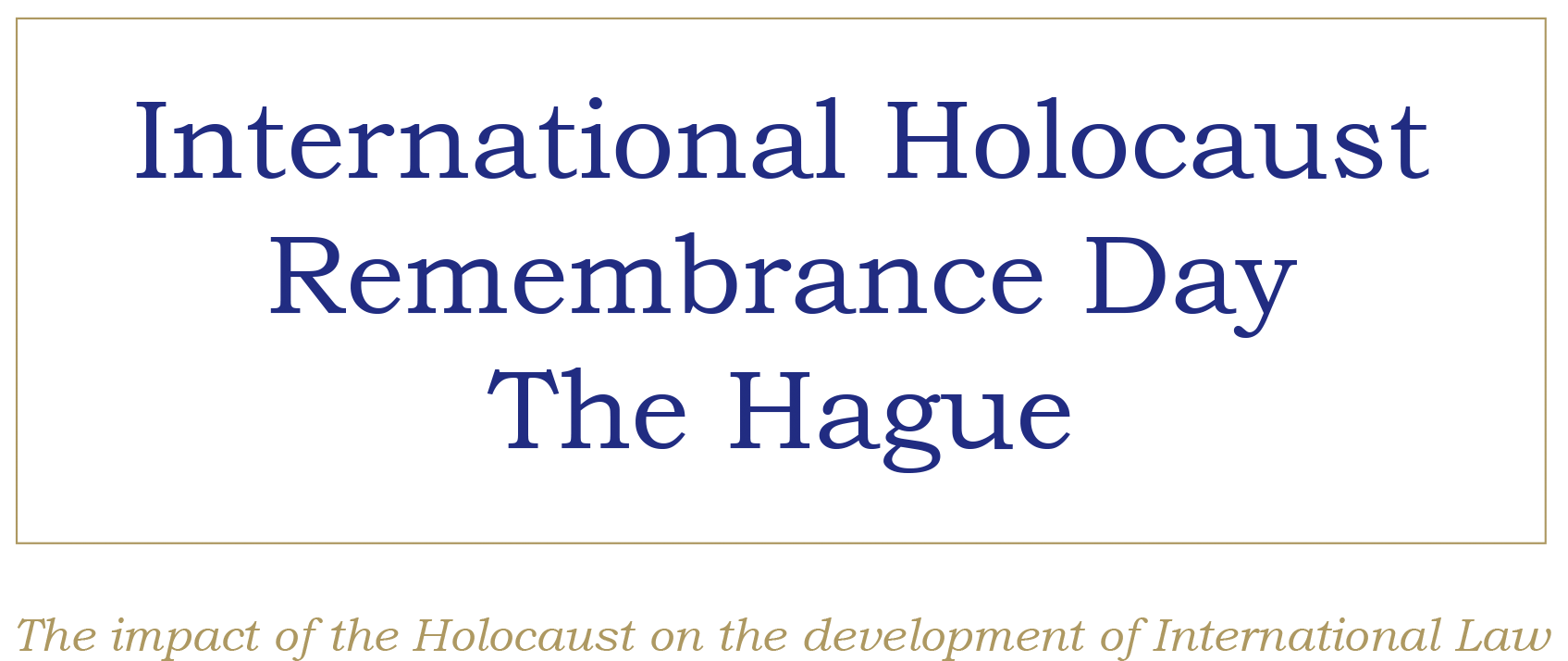 On January 28th Professor Yoram Dinstein will deliver a Lecture on 'The Impact of the Holocaust on the Development of International Law'. This lecture will focus on some radical changes that international law has gone through as a result of the Holocaust. Emphasis will be put on five different fields of international law: crimes against humanity, genocide, human rights law, international humanitarian law and refugees law. The lecture will be held at the Peace Palace's Academy Building in The Hague.
All those attending are also invited to attend a Wreath-laying Ceremony at the Hague memorial monument 1940-1945, located opposite the main gates of the Peace Palace. The ceremony will commence at 17:00 hrs.
If  you want to register for IHRD The Hague 2019, please send us an email with your name, function and organization to rsvp@ihrd-thehague.org. Please note that entry to the Peace Palace is conditional upon prior reservation. When attending, please bring your photo-ID
This lecture is for an invited audience including students of The Hague's 'World Class' program. With the cooperation of the Municipality of The Hague, this lecture will be part of the World Class The Hague program, an initiative of the Municipality to strengthen the links between the city of "Peace and Justice" and its students. The Hague University, Inholland University, Leiden University Campus The Hague and the International Institute of Social Studies select third or fourth year students to participate in the program, which offers students admission to special masterclasses and events in the field of international relations, peace and justice.
Program
17:30 hrs        Registration with coffee/tea
18:00 hrs        Welcome
18:05 hrs        Opening by representative of the City of The Hague
18:20 hrs        Testimony from a Holocaust survivor (Rabbi ing. I. Vorst)
18:25 hrs        Musical intermezzo
18.30 hrs        Representative of the Embassy of the State of Israel
18:35 hrs        Lecture by Professor Yoram Dinstein
19:15 hrs         Q&A and/or discussion with World Class students
19:35 hrs        Closing
19:40 hrs        Reception